For over thirty years we have been letting and managing quality furnished apartments in the much sought after areas of Central London for overseas visitors and discerning business people. Whether you want trendy or traditional British comfort, we can meet your requirements. Attention to detail, personal service, and our extensive experience mean that we can advise and recommend a property to suit your needs.
Rental accommodation is cheaper than hotel rates and permits you to experience the true feel of living in London better than any other. Renting on a corporate basis is more economical and can be tailor-made as required.
Our usual business is by personal recommendation as we need to ensure that these valuable properties are well-maintained and respectfully treated.
Our apartments are fully furnished complete with linen, cutlery, etc. Maid service is weekly but can be arranged daily if required. All the apartments have TV's, some have cable, all have WiFi internet connection, washing machines and dryers. On longer term rentals of more than six months, some of the extras are for the occupant to provide.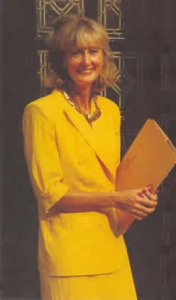 Contact details
Tel: + 44 (0) 207 937 3940
Fax: + 44 (0) 207 938 4669
Email: penelopelcoulten@gmail.com
Address: 18 Kensington Court, London W8 5DW